Kongsberg to Overhaul Seamen's Church Simulators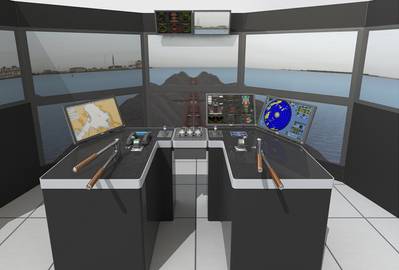 SCI begins a massive rebuild of its Paducah, Ky. simulators used to train mariners for safety on the water.

The Seamen's Church Institute (SCI) has signed a contract with Kongsberg Maritime for a complete overhaul of important maritime simulator technology at its Center for Maritime Education campus in Paducah, Ky. Installation begins in August to replace existing wheelhouse architecture with entirely new mechanisms and navigation tools that more closely mirror contemporary equipment and construction of modern vessels.

The new simulators strengthen SCI's service to American mariners. "We have spent the last year gathering input from professional mariners and researching next-generation simulation technology," says Captain Stephen Polk, Director of Maritime Education & Training at SCI. "The renovation of SCI's equipment provides mariners with the tools they've requested and sets the stage for SCI to deliver the best possible training for years to come."

Technology employed in the new simulators provides capacity for nighttime scenes on over 20 newly modeled vessels. All wheelhouses employ traditional steering levers, conventional throttles, and emerging z-drive azimuth thruster systems.

Phase 1 construction is scheduled for completion in November 2014.