Submarine INS Sindhukirti to Boost Indian Navy's Fleet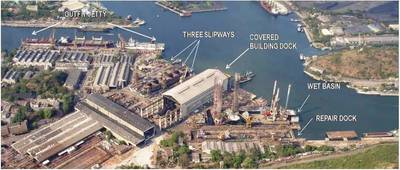 Submarine INS Sindhukirti set for final "full-power trials" from Friday after being stuck in a refit for a decade. The Kilo-class submarine is expected to be formally handed over to the Indian Navy next month, reports Times News.
Hindustan Shipyard Limited stated that it had commenced sea trials of Russia-made INS Sindhukirti, the seventh Sindhughosh class diesel electric submarine of Indian Navy, after completion of retrofitting.
The 3,000-tonne INS Sindhukirti's re-induction into the fleet is vital since the Navy is down to just 13 old diesel-electric submarines - barely half of them fully operational at present -- and one nuclear-powered submarine without nuclear-tipped missiles on lease from Russia.
"This was the biggest-ever repair of a submarine undertaken in any shipyard in the country proving our capability to take up orders to construct generation next Greenfield submarines," says Chairman and Managing Director of HSL Rear Admiral N.K. Mishra.
The submarine was fitted with indigenous advanced sonar suite USHUS and communication suite CCS Mk-II from Bharat Electronics, upgraded AC plants from KPCL, 400 bar HP air compressor from Burkhadt India, apart from Russian supplied weapon and navigational package.
During the refit, nearly 100 km of cabling and 30 km of mostly high pressure piping was renewed, thereby making this the most advanced platform ever to be undertaken in an Indian yard.
The medium refit of the 25-year-old INS Sindhukirti, which was to be completed within three years, itself is a shocking story. Gross mismanagement, coupled with alleged perfidy by
Russian experts
, ensured the submarine remained stuck at Hindustan Shipyard (Visakhapatnam) since early 2006.