Tsai Joins DnB NOR Asia in Singapore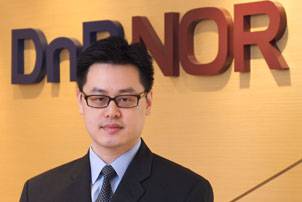 Teddy Tsai, an Asia shipping and transport sector analyst with more than ten years' expertise in investment research, has joined DnB NOR Asia at the bank's regional headquarters in Singapore.

Tsai has been appointed Deputy Head of Research in Asia and comes to the bank from his role as Head of Research at CLSA Capital Partners, in Hong Kong, where he worked as part of the investment team, developing overviews of the sectors including offshore supply, product tankers, dry bulk and container shipping. He was also involved in producing the fund's business plan and in investment activities including due diligence, pre-investment evaluation, and negotiations.

Previously, Mr Tsai held the position of Vice President – Asia Pacific Transportation Research (Shipping) at Merrill Lynch, from 2003-2008, where he was responsible for equity research covering shipping stocks in Asia. As part of that role, he was involved in a variety of external and internal broker surveys, and developed innovative products such as a proprietary dry bulk supply-demand model and Baltic Dry Index forecasts.

Prior to 2003, Mr Tsai worked in equity research for Morgan Stanley in Taipei and Insight Pacific Investment Research in Taipei and San Francisco. Tsai holds a BA in Economics and another in Political Science & International Relations, both from the University of California, San Diego, and a Lloyd's Maritime Academy diploma in ship finance.

He took up his post at DnB NOR's Asia Pacific headquarters in Singapore on June 1, 2010.