Singapore's Ezra Holdings Bag US$125-Million Subsea Contracts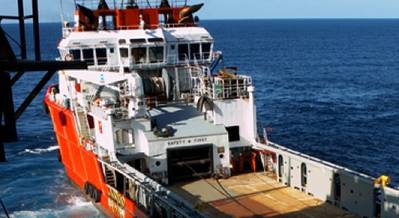 Offshore contractor & provider of integrated offshore services to the oil and gas (O&G) industry, Ezra Holdings inform it has been awarded subsea construction and offshore support contracts in Asia Pacific and West Africa with a combined value exceeding US$125 million, including options. Details as follows:
Subsea Services division, EMAS AMC, won nearly US$100 million in subsea projects, including a deepwater pipelay contract in the South China Sea with working depths of up to 1,400m
Offshore Support Services division, EMAS Marine, strengthens Asia Pacific leadership position with contracts in Malaysia, Thailand and Australia
Ezra explain that EMAS AMC has been awarded subsea contracts in West Africa and Asia, including a deepwater pipeline installation project in the South China Sea. The scope of work includes FPSO mooring repair work in West Africa, and in Asia, the installation of flowlines, associated PLETS (Pipeline End Terminations) and spools in working water depths of up to 1,400m. Work for these projects is expected to begin in the first quarter of 2014, and will be managed from EMAS AMC's Houston and Singapore offices.
EMAS Marine added contracts for offshore support work in Malaysia, Thailand and Australia with the deployment of two Anchor Handling Tug and Supply vessels and one Platform Supply Vessel.
"These are important wins for us as it strengthens our presence in West Africa and growing leadership in Asia. The subsea project in the South China Sea is also a clear recognition of the deepwater pipelay capabilities of our subsea team and our key assets here in Asia," said Ezra's Group CEO and Managing Director, Mr Lionel Lee.

www.emas.com