Skangas Becomes Gasum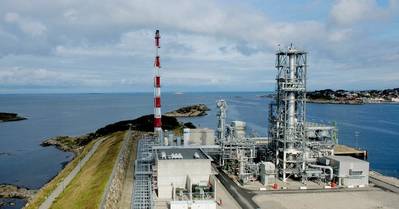 Skangas, the leading Scandinavian distributor and producer of small-scale LNG, said it is changing its name to that of its owner, Gasum.

The Finland-based integrated gas company Gasum increased its shareholding in the Liquefied Natural Gas (LNG) company Skangas from 70% to 100% in October 2018. The acquisition is part of the Gasum strategy, a core element of which is to develop the Nordic gas market and the LNG infrastructure.

The name change will strengthen the Gasum brand in the Nordic countries and the position of Gasum as the leading provider of liquefied natural gas (LNG) in the region. All Skangas companies will be renamed to Gasum.

The companies Skangas AS, Skangas Ltd, Skangas AB and Skangas LNG Production AS will now be known as Gasum AS, Gasum LNG Oy, Gasum LNG AB and Gasum LNG Production AS respectively.

The name change will take place in Norway, Sweden and Finland at the latest by 3rd December 2018 subsequent to each country registry offices' approval. Our customers, suppliers and other stakeholders will be duly notified of the change.