US Navy Plans Smaller Fleet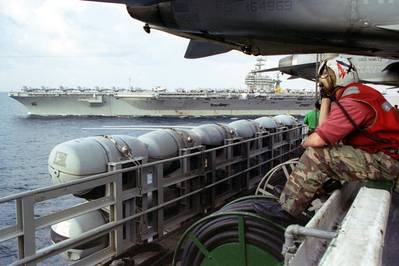 According to a report to Congress, the Navy is downsizing its goal for the size of its fleet from 313 to 306 ships.
The losers are the controversial littoral combat ship line, cut from 55 to 52; large ships, such as destroyers and cruisers, go from 94 to 88 and the four existing guided-missile submarines will not be replaced, reports U-T San Diego.

The report adds that the Navy's move of four destroyers to Rota, Spain, means fewer ships can provide the same overseas presence. The reduction in LCS is because of less demand from the U.S. Africa Command. The Navy also decided that its small fast-attack subs can be equipped to do the job of the larger guided-missile submarines.

The U.S. fleet has 288 ships: the Navy pegged its ship goal at 313 in 2005 and reaffirmed it in 2010, but now aims for 7 ships less.
Source: U-T San Diego