Divers Gain From New Tero Marine Software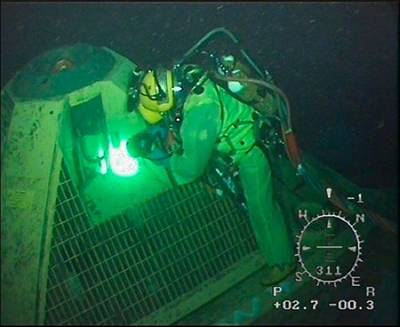 Norwegian software company Tero Marine say they have developed a new software solution that will reduce workload and help improve safety for offshore divers.
Safety was one of the key drivers when Norway's Tero Marine and Harkand ISS joined forces to develop a new IT solution for dive services. TM Dive is the first solution of its kind available to everyone in the offshore sector. The solution automates legally required reporting of dive system maintenance and certification.

Marketing Manager Inghild Arnesen of Tero Marine explains that efficiency and safety tend to go hand in hand in the offshore industry.

"The diving industry is absolutely packed with safety regulations that Diving Contractors like Harkand must comply with. The less time you have to spend on reporting means more time to concentrate on safety," she says.

The software solution makes life simpler and safer for dive industry technicians, and is part of efforts to phase out the more cumbersome Excel based applications used today. Group Diving Technical Manager at Harkand ISS, Allan Strachan, feels the time-savings are significant, and that this also applies for the financial parameters.

"The system gives technicians planning maintenance operations more time for the work itself. With old systems up to 30 percent of a technicians time can be spent on maintenance reporting and system compliance. TM Dive will reduce this workload by up to 75 percent. Safety is one of our most important focus areas, and the additional time dive technicians now gain will deliver significant safety benefits to the dive team. The time-savings will also prove valuable on the financial side as companies will recoup their investments in a matter of months, due to reductions in downtime and increased system reliability," he explains.

With TM Dive, Technicians can sign off the job and produce their reports and certificates with far less effort. Allan Strachan feels the biggest challenge the diving industry is likely to face in the future will be in being able to demonstrate sound procedures for documenting and certifying Diving Equipment.