SeeByte Software to be Used in ASV Unmanned Vessels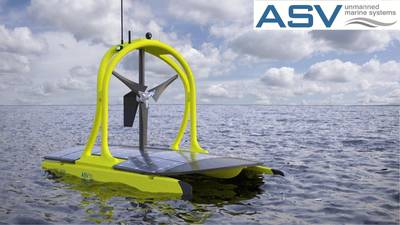 SeeByte, a creator of smart software for unmanned maritime systems, and ASV, manufacturer of Autonomous Surface Vehicles, announced that they will collaborate to integrate SeeByte's SeeTrack Military software to ASV's ASView control system software for use on Unmanned Surface Vehicles.

SeeTrack Military is an open-architecture platform solution for planning, rapid on-site analysis and data fusion that can be easily adapted for specific user needs. This software technology has been deployed on numerous surveys, military and security operations. At this time, SeeTrack Military is actively used by sixteen navies globally, the company said.

The ASView Control System provides a means of controlling unmanned vehicles. The system has been designed to be intuitive, easy to use, scalable to suit vehicles of varying size and capability and has, to date, been deployed on over thirty USV's.