MN 100: Baker Marine Solutions, LLC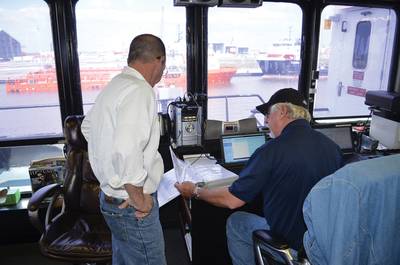 The Company:
Baker Marine Solutions (BMS) is an industry leader providing marine assurance and consulting services, performing DP assurance, OCIMF- OVID inspections, IMCA CMID inspections, and marine warranty surveys as well as on board marine representation, and project/vessel management services. BMS has provided analysis for most major oil companies, on some of the largest most sophisticated offshore vessels operating in the industry today. BMS provides concise, non-biased risk mitigation services that allow our customers to make decisions in a safe, consistent, cost efficient manner, in an ever-changing as well as, time sensitive environment.

The Case:
A member of both OMSA and IMCA, and with hundreds of years of combined experience in the marine industry, BMS staff offer extensive knowledge and insight into the challenges facing today's offshore & marine industries. The BMS team also has an intimate understanding of the criticality of selecting only the most qualified vessels and vessel operators from a charterer's stand point. In today's demanding market, BMS is uniquely qualified to assist both charterers as well as vessel operators to meet these challenges in the safest, most efficient, and profitable manner possible.

(As published in the August 2015 edition of Marine News - http://magazines.marinelink.com/Magazines/MaritimeNews)