Piracy Cost & Solutions on Agenda at Upcoming Capetown Summit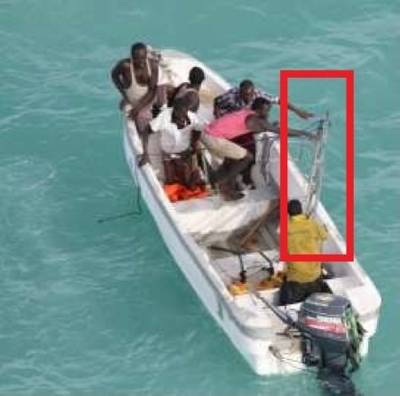 Some 600 maritime and naval experts are to meet in Cape Town from 25-27 November, 2013, to discuss the price of piracy in Africa and the institutional and technical solutions available during the annual Maritime & Coastal Security Africa conference and exhibition. It is the largest maritime defence and security event on the continent, say the organisers.
What does poor maritime security cost each year?
Piracy off the Horn Of Africa costs the industry approximately $7-$12 billion per year
Piracy off West African coastline has escalated dramatically in the past year, costing the shipping and offshore industry $1.2 billion in past year
851 seafarers attacked and pirates are currently holding 589 hostages
Illegal fishing off the African coastline is costing the industry approximately $1 billion per year
African navies restructuring long-term strategies
Says event producer Tracey-Lee Zurcher: "The high profile of Somali piracy and the gross proliferation of piracy in West Africa over the past year have brought the issue of African maritime security to the attention of world leaders. In a response to this, African navies are restructuring their long-term strategies to include frequent littoral maritime patrols in high risk piracy zones. Over and above the proactive response from the African maritime defence industry, shipping companies, the oil and gas sector and high-traffic African ports are also actively taking precautions."

Securing African sea and trade lanes
The South African Navy, as one of the leading navies in Africa, as well as top economic contributors, Nigeria, Angola and Ghana, have formally endorsed the Maritime & Coastal Security Africa conference and exhibition once again.

Says Tracey-Lee Zurcher: "South Africa and their maritime neighbours are all actively setting out acquisition requirements to procure inshore and offshore patrol vessels, which are the most cost-effective patrol solutions and are easier to navigate in shallow waters when pursuing high-speed targets in an asymmetrical warfare scenario, such as piracy. Leading military suppliers including Saab, DAMEN, Denel, Abeking & Rasmussen, Barloworld Power and Selex are in attendance at the expo in Cape Town to display their technology and services."

Event dates and location:
Conference and expo: 25-27 November 2013
Site visit: 27 November 2013
Location: CTICC, Cape Town, South Africa