JaxPort Selected as VW's Southeastern US Port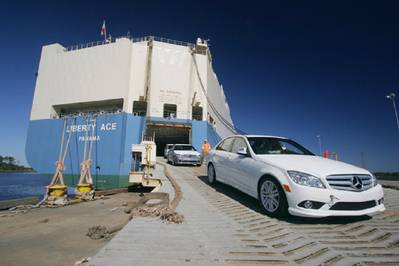 The Volkswagen Group will begin importing Volkswagens, Audis and Bentleys through Jacksonville on May 5th, after selecting JaxPort as the company's Southeastern U.S. port, Florida Gov. Rick Scott announced at a news conference Wednesday.
100,000 Volkswagen group vehicles will be imported from Mexico and Germany through JaxPort in the next year, with 550,000 expected over the next five years, the Florida Times-Union reports. The paper added that the $3.4 million investment in a new auto distribution center will create 100 jobs.
Jacksonville is second nationally in vehicle shipment volume, behind only the Port of Baltimore. In December, the port announced that American Honda Motor Co. had decided to export Acura vehicles to the Middle East from Jacksonville. Last June, the Japanese shipping company NYK started transporting vehicles between Jacksonville and Asia.