Deepwater Drilling Specialists, Exceed, Expand Globally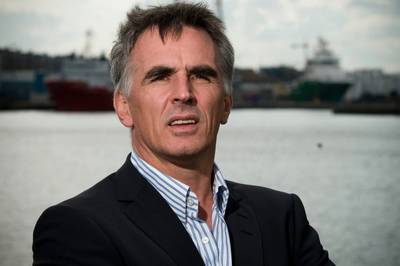 Deepwater drilling and performance improvement specialist Exceed, exhibiting at the Offshore Europe 2013 expo, announce significant growth along with international expansion into new markets.
The Aberdeen-based company says it has established new companies in Canada and Ghana on the back of recent contract wins and is in the process of setting up entities in Angola and the Middle East. Exceed has also secured further performance improvement work with Talisman Sinopec locally in the North Sea following a successful earlier project.
Exceed established an impressive track record as a performance improvement specialist before diversifying to launch the industry's first project management team to focus solely on drilling projects in deepwater. The last 12 months have involved growth and diversification of both the performance improvement and deepwater divisions of the company in response to international client demand.

The establishment of Exceed Canada followed an agreement with two Canadian operators to provide high-calibre wells teams to support their existing drilling programmes. Despite significant challenges, the Canadian entity was established within a two-month timeframe and Exceed now has a team of close to 20 supporting operations offshore East Coast Canada.

The investment in a new enterprise in Ghana is driven by a high degree of confidence in the growth of the region following the announcement of the TEN deepwater field development offshore Ghana and other emerging opportunities in the Gulf of Guinea. With an initial investment of circa USD $100,000, Ghana is a strategic decision for Exceed while offering a business-friendly operating environment.

Whilst establishing an international footprint, Exceed's Performance Improvement division has also branched out into new arenas. Work secured recently by the division includes the Talisman Sinopec project on a North Sea platform and supporting a world first deepwater rigless well stimulation campaign for a Ghana-based client. The company has also been awarded land-based projects with a multi-rig contract win in the Middle East.

Company founder and director Ian Mills, who has 30 years' experience in the oil & gas industry including senior drilling roles at Shell and BP, said: "We have experienced an increase in client-led enquiries across the business, particularly for performance improvement where we have a differentiated service with our iVISION offering, the quality of our coaches and our ability to provide rig performance measurement."

"As a result of the increased number of projects, we have invested heavily in our recruitment, training and selection and now run monthly in-house training programmes for new coaches. We expect our PI division will increase turnover from just over $2million to $8million, while overall turnover is expected to be around $20million."