ABS Nautical Systems Expands to Specialty Cruise Market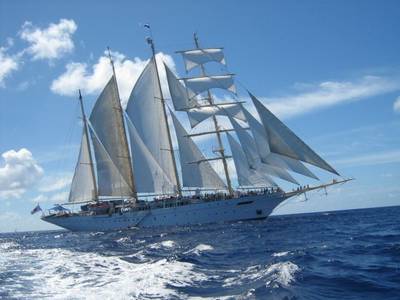 ABS Nautical Systems today announced that they have been selected as the asset management software provider for Star Clippers, based in Monaco. Star Clippers is one of the premier specialty cruise lines and the only modern-day cruise line dedicated to re-creating the golden age of tall sailing ships with a "mega-yacht" experience.
Operating three of the largest and full-rigged sailing ships in the world, Star Clippers will implement the Maintenance & Repair, Purchasing & Inventory and Crew Management modules, as well as the accounts payable and purchasing accrual interfaces from ABS Nautical Systems' software suite NS5. The new system will be implemented on all three of its vessels and at a central office, replacing Star Clippers traditional paper-based and Microsoft Excel management system.
The software suite will provide Star Clippers with a standardized, yet flexible approach to managing its luxurious sailing ships. The NS5 modules will assist in recording, scheduling and managing aspects of maintenance work for the sailing ships, as well as managing transactions related to purchasing, inventory, vendor cost comparisons, and recording data pertaining to its current and past workforce. "Our software solutions will give Star Clippers a range of improved management functions – from basic business transactions to the essential maintenance of its ships," said Karen Hughey, President and COO of ABS Nautical Systems. "We are pleased to be expanding our involvement in the specialty cruise industry and look forward to a long relationship with Star Clippers."