SSY Pacific Capesize Index Rises Sharply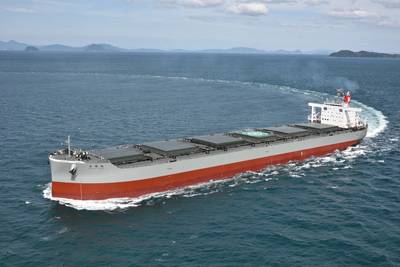 Shipbrokers Simpson, Spence and Young's Pacific Capesize Index rise by 356 points in the week ending Monday to 4,803.
"The SSY Pacific Capesize Index led to a four-week high of 4,803 points, however,this still marked a sizeable annual drop of 2,104 points.The W.Australia-China iron ore spot rate gained $0.50/t to $7.50/t, as the Pacific round-voyage rate (basis 180k dwt) jumped to $15,400/day from $10,850/day the week before." SSY said.
source: Reuters