Star Bulk Sells Two Supramax Vessels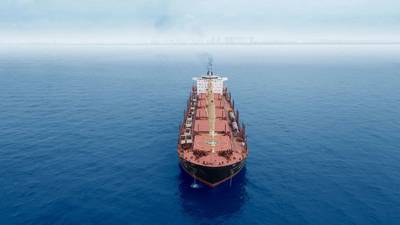 Star Bulk Carriers Corp., a global shipping company focusing on the transportation of dry bulk cargoes, announced that it has agreed to sell the Star Cosmo, a 2005 built Supramax vessel and the Star Epsilon, a 2001 built Supramax vessel.

"We expect to deliver both vessels to their new owners by the end of this month (November)," the Greece-based shipping company said in a statement.

The proceeds from these sales, after prepayment of the debt related to the two vessels, are expected to be approximately $6.0 million and we expect to incur a non-cash loss of approximately $4.5 million in the fourth quarter of 2019.

Meanwhile, Star Bulk completed the installation of 44 scrubber systems, bringing the total number of scrubbers installed to 78, as of September 30, 2019.

It continues to execute on its plan to install scrubbers on 114 out of 116 vessels in its fleet, having installed a total of 88 scrubbers as of November 20, 2019.

The the total drawn amount for scrubber financing is $79.1 million and the remaining available scrubber-related financing under all of our debt and lease agreements is $70.7 million, the company said.