Expanded LED Step-Dimming Module Family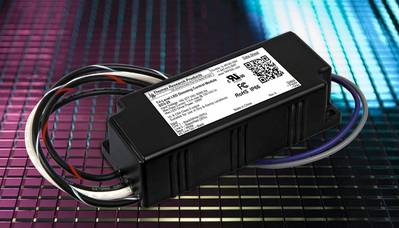 Thomas Research Products has expanded their recently introduced step-dimming module product line with additional options for easy dimming control of LED luminaires.
Thomas Research Products is a leading manufacturer of SSL power solutions.


SD series devices work with two standard wall switches to allow multi-level step-dimming of LED luminaires. Two models provide 3 levels of light output. The SD3-25 offers 25-50-100% output. The SD3-33 offers 33-66-100% output. Also available is the SD2 bi-level module, which offers 50-100% light output.


TRP's step-dimming modules are perfect for applications where quick switching between light levels is needed, eliminating the need for an expensive dimmer. They provide easy control of lighting by occupants. The modules also work with occupancy sensors. Uniquely, these devices operate in conjunction with any 0-10V dimmable LED Driver, from any manufacturer.


The SD Series gives manufacturers and facility managers new options for control of their lighting. They are intended for indoor use. TRP's step-dimming modules feature 100-277Vac universal voltage input and low insertion loss.