Stolt-Nielsen Names Grüner-Hegge CFO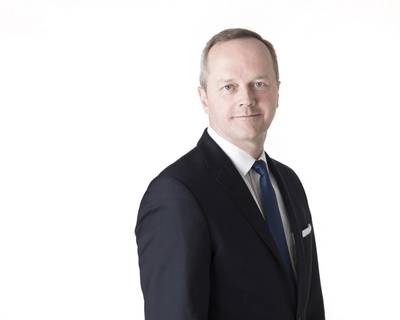 Stolt-Nielsen Limited announced Jens F. Grüner-Hegge has been appointed as its new Chief Financial Officer, effective from April 2, 2018.
Grüner-Hegge, who has served as Vice President, Corporate Finance since 2007, succeeds longtime CFO Jan Chr. Engelhardtsen, who will retire from his executive role and has been appointed to fill a vacancy on the company's board of directors.
With the addition of Engelhardtsen as a director, the SNL Board now has seven members, four of which are independent.
Earlier in his 25-year career at Stolt-Nielsen, Grüner-Hegge served as Director of Tanker Projects for Stolt-Nielsen Transportation Group in Rotterdam from 2004 to 2007, where he was responsible for capital investment projects, including the sale and purchase of ships. Before that he was General Manager, Stolt NYK Asia-Pacific Service (SNAPS), a joint venture
chemical tanker company
based in Singapore. Grüner-Hegge received his MBA in Finance from The Wharton School of the University of Pennsylvania, and his bachelor's degree in Finance from the University of Massachusetts, Amherst.
In addition to serving as CFO of Stolt-Nielsen for the last 26 years, Engelhardtsen has held numerous key positions during his career, including President of Stolt Tank Containers, where he played an important role in the Company's entry into tank containers, establishing what is today Stolt Tank Containers. He also served as President of Stolthaven Terminals, Chief Financial Officer of Stolt Offshore S.A., and President & General Manager of Stolt-Nielsen Singapore Pte. with overall responsibility for the Company's operations in the South-
East Asia
. He has been associated with Stolt-Nielsen since 1974. Engelhardtsen earned an MBA from the Sloan School at the
Massachusetts Institute
of Technology, after receiving undergraduate degrees in Business Administration and Finance.