Founder Retires From Stolt-Nielsen BoD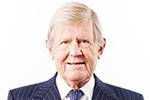 Stolt-Nielsen Limited has announced that Jacob Stolt-Nielsen, the visionary entrepreneur who founded the company in 1959, will retire from the SNL Board of Directors effective December 15, 2014, thus formally concluding his career at the company, 55 years to the date of its founding. He will continue as Honorary Chairman.

Mr. Stolt-Nielsen, who is 83, conceived the innovative designs that led to the creation of the first parcel tanker. After founding Parcel Tankers, Inc. in 1959, he pioneered the global trade for liquid chemicals, building the world's largest chemical tanker company, Stolt Tankers. In 1971, he acquired the first bulk-liquid storage terminal, thus paving the way for what is today Stolthaven Terminals. In 1972, he founded Stolt Sea Farm, recognised as a leading aquaculture company, specialising in the production of premium species. In 1973, he created Stolt-Nielsen Seaway A/S to provide innovative diving services to the offshore oil and gas industry in the North Sea, an operation that later evolved into Stolt Offshore, a billion dollar company. In 1979, he founded Stolt Tank Containers, building one of the world's largest tank container operators and the only operator with its own global depot network.

Mr. Stolt-Nielsen served as Chairman of the Board of Directors of Stolt-Nielsen Limited since he founded the Company in 1959 until December 15, 2009 when he stepped down as Chairman, but remained as a Director. He held the position of Chief Executive Officer of Stolt-Nielsen Limited from 1959 until 2000. He was trained as a shipbroker and worked in that capacity in London and New York prior to founding Stolt-Nielsen Limited.
Stolt-Nielsen Limited generated $2.1 billion in revenue in 2013 and its shares trade on the Oslo Stock Exchange.

Niels G. Stolt-Nielsen, who is Chief Executive Officer and a Director of Stolt-Nielsen Limited, as well as a son of Mr. Stolt-Nielsen, said, "My father's presence at Board meetings will be missed, but I expect we will continue to benefit, if only indirectly, from his most welcome counsel."