Strainstall Develops Solution for Andritz Hydro Tidal Project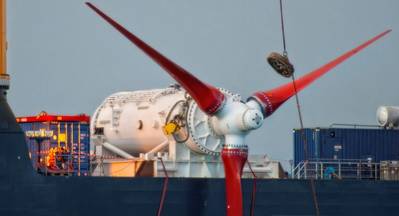 James Fisher and Sons plc member company Strainstall provides load measurement solution for Andritz Hydro Hammerfest tidal stream generator installation.

Strainstall has provided specialist load measurement technology to support upcoming operations, following the commissioning and initial testing of the 100ft-high 1MW Hammerfest Strom HS1000 tidal stream generator recently installed on the seabed at the European Marine Energy Centre (EMEC) in Orkney, Scotland. The innovative 1MW tidal stream generator was successfully installed at EMEC in late 2011 and commissioned in the early months of 2012. This latest installation is being used as part of an enhanced commissioning exercise, to help validate that the technology can be used as part of the world's first tidal turbine array in the Sound of Islay, for which planning consent has been provided. To achieve the level of control and monitoring required during the upcoming offshore operation, Hammerfest selected the Strainstall Type 5200 tensile load link manufactured from James Fisher and Sons.