Stranded 'USS Guardian': Crew Taken Off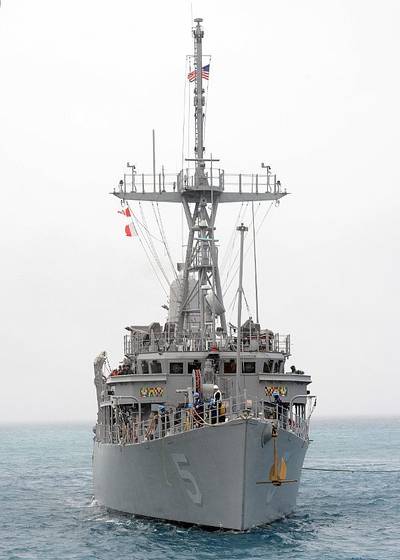 All 79 crew members have been taken off the mine countermeasures ship, grounded onTubbataha Reef, off Subic Bay, Philippines.

Crew members have been temporarily removed and safely transferred by small boat to the nearby support vessels USNS Bowditch (T-AGS 62) and MSV C-Champion.

After the Sasebo-based Guardian ran aground Jan. 17, initial efforts to free the ship on high tide were not successful. The ship remains stuck on the reef, approximately 80 miles east-southeast of Palawan Island.

The Avenger-class mine countermeasures ship had just completed a port call in Subic Bay, Olongapo City, and was en route to her next port of call when the grounding occurred.

"Seventh Fleet ships remain on scene and essential Guardian Sailors will continue conducting survey operations onboard the ship as needed until she is recovered," said Vice Adm. Scott Swift, U.S. 7th Fleet commander. "Several support vessels have arrived and all steps are being taken to minimize environmental effects while ensuring the crew's continued safety."

The cause of the grounding is under investigation.