South Stream to Lay Gas Pipes via Black Sea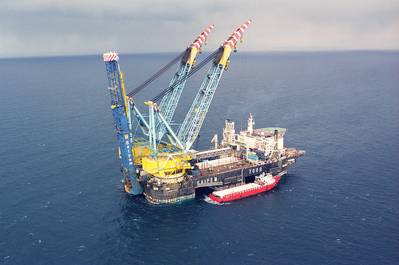 South Stream consortium plans to start laying pipes via the bed of the Black Sea from Russia to Europe this autumn, it said on Tuesday, despite scepticism over the project's viability due to strained East-West relations.


The consortium said that the first pipe was produced at Russia's OMK plant on Tuesday.


Last month, the head of Italy's oil major Eni, a stakeholder in the project, warned that the 2,400 km (1,500-mile) pipeline, led by Russia's Gazprom GAZP.MM, was in jeopardy due to Russia's actions in Ukraine.


Besides Gazprom and Eni, the other shareholders in the project are France's EDF and Germany's Wintershall.
(Reporting by Vladimir Soldatkin)