LUX Assure Service Agreement Strengthens US Ties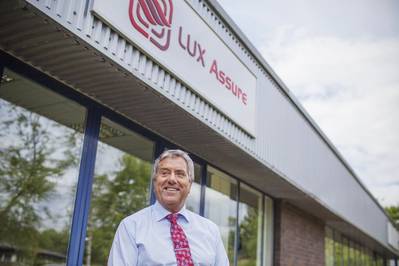 Oil and gas asset integrity and corrosion management firm LUX Assure said it has made strides in developing a presence in the U.S. by establishing a sales and service agreement with Houston-based Brown Corrosion Services Inc.

Brown Corrosion Services will be handling the business development of LUX Assure's innovative corrosion management products CoMic and OMMICA, and handling the deployment of CoMic in the U.S..

Charles Cruickshank LUX Assure CEO, said, "The USA has long been a target for us, and we are delighted to be working alongside such a well-established company to enable us to introduce and develop our ground-breaking technology and services in the region."

LUX Assure will be exhibiting alongside Brown Corrosion Services at the upcoming NACE Corrosion 2014 conference in San Antonio, Texas on stand 1827 from March 9-13. It will have personnel on-hand to explain the company's flagship products, corrosion management tool CoMic™, and hydrate inhibitor monitoring technology OMMICA and their uses.

Jerry Brown, President of Brown Corrosion Services said: "We pride ourselves on offering our client base the best equipment and a reliable, expert service. LUX Assure has developed a suite of products that fit perfectly into our remit and we are excited to present them to our clients, as well as to help build and grow the company's profile and reach in the region. We have many years of experience in all aspects of corrosion monitoring, inspection and prevention, and are confident that working with LUX Assure will be a mutually beneficial service for both companies, as well as our client base."

Cruickshank continued, "The international steps the company is making is testament to our dedication to provide innovative solutions to the oil and gas community. CoMic and OMMICA have the potential to be used worldwide in industry operations, and the interest and uptake we have been receiving really showcases its capability and worth to the industry.

"We look forward to furthering our reputation in North America by exhibiting at NACE, which will provide an extra platform for us to demonstrate our capabilities to the market there."

LUX Assure has bases in Edinburgh and Aberdeen. The company specialises in asset integrity, developing novel chemical monitoring technologies for the oil and gas industry, both on and offshore.