Globe Express Strengthens Local Market Presence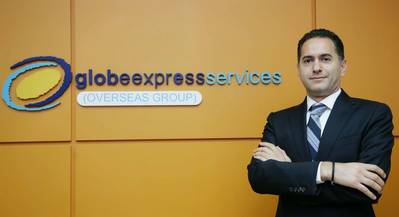 Market strategy focuses on delivering innovative supply chain solutions that complement Kuwait's growing reputation as a major logistics hub.


Globe Express Services announced that it has intensified its regional growth plans by providing a full array of innovative supply chain solutions in Kuwait. The company is consolidating its presence in Kuwait to take advantage of the government's aggressive investments in large-scale logistics and transport infrastructure projects, including the first phase of the $1.2 billion Mubarak Al Kabir Port development that is scheduled for completion in the second quarter of 2014.


The Mubarak Al Kabir Port is just one of the many mega infrastructure development projects being undertaken in Kuwait aimed at reinforcing the country's status as one of major trade and commerce hubs in the region. In addition, various other projects and changes are being implemented as part of the airport development project: the capacity of the country's airport will be increased from seven million passengers currently to over 20 million through the construction of the new passengers' building. Likewise, the volume of air freight in Kuwait International Airport will be increased from 600,000 tons to six million tons per year. According to industry reports, in 2013 air freight tonnage in Kuwait International Airport is expected to grow by 1.8% and is forecast to average growth of 1.4% annually until 2017. Also, this year the total trade real growth is forecast at 3% and to average 4% till 2017.



Globe Express Services has been offering integrated supply chain solutions in Kuwait including ocean freight services, land freight services, customs clearance and Air Freight services, while providing local clients access to the GES global network. The Kuwait office serves customers from different industries, including automotive, medical supplies and equipment, furniture and chemical industry.


Mustapha Kawam, Managing Director-Gulf States of GES, said, "Kuwait is fast emerging as a lucrative logistics hub as a result of the government's aggressive investments in various integrated transport and logistics infrastructure projects. Globe Express Services is therefore stepping up its growth plans in Kuwait, which remains a vital component in our long-term strategy to strengthen the company's status as one of the best 100 logistics providers worldwide. We are strongly focused on delivering innovative supply chain solutions that empower local and regional businesses to capitalize on Kuwait's modern transport and logistics facilities and ultimately strengthen their presence in the regional and global markets."