Marine Storage Solutions with ClearSpan Fabric Structures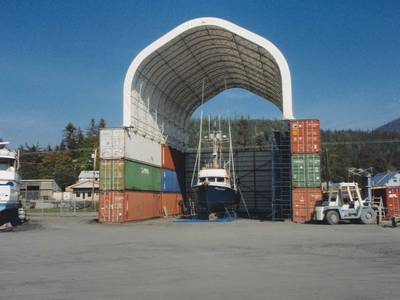 ClearSpan Fabric Structures are a fast, economical solution for port and equipment storage, ship repair facilities and more.
ClearSpan buildings feature exceptional height and wide-open spaces with ample clearance for access and ease of movement. Constructed in the USA from the highest quality steel and fabric, these buildings can be built to any length and up to 300' wide. Every ClearSpan building is custom engineered to fit the requirements of the specific location, such as snow load or foundation type. The structures can be permanent or temporary, and are easy to relocate. For more information, visit www.ClearSpan.com/ADMN or call 1.866.643.1010 to speak with one of our ClearSpan specialists.