Senate Subcommittee Holds Hearing on U.S. Ports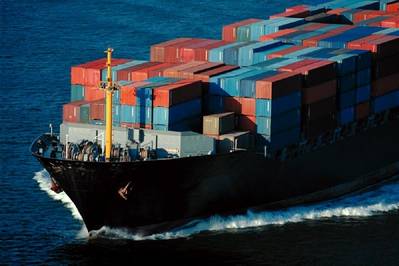 The U.S. Senate Subcommittee on Surface Transportation and Merchant Marine Infrastructure, Safety, and Security held a hearing on U.S. ports today titled "Keeping Goods Moving."
The hearing comes during a labor standoff between shipping companies and port workers that shut down 29 West Coast ports over the weekend. The ports have since resumed operations.
"We need to explore the policy options to support port growth and future volumes of freight to keep goods moving," Chairman Deb Fischer (R-NE) said during the hearing.
The Committee called four witnesses, Norman Bessac, vice-president of International Sales for Cargill, Katie Farmer, vice president for Consumer Products for BNSF, Dr. Walter Kemmsies, chief economist for Moffat & Nicholo, and John Greuling, a board member for the Coalition for America's Gateways and Trade Corridors.
The Retail Industry Leaders Association (RILA), a retail industry trade organization, commended the committee for the hearing, but warned that the resolution of the labor issues on the West Coast would not fix the nation's port system.
"Even once a new contract is signed, there are other underlying factors and infrastructure challenges that, together, create an unsustainable trajectory for the future operations of our nation's sea ports," Kelly Kolb, the RILA's Vice President of Government Affairs, said in a statement submitted to the committee.