Submarine Minnesota First Sea Trial a Success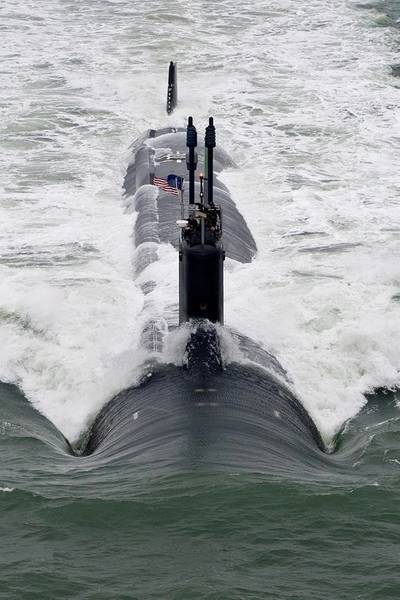 Huntington Ingalls Industries informs that the Virginia-class submarine 'Minnesota' (SSN 783) being built at HII's Newport News Shipbuilding (NNS) division has successfully completed its first round of sea tests and evaluations.
All systems, components and compartments were tested during the trials. The submarine submerged for the first time and operated at high speeds on the surface and under water.

Minnesota will undergo two more rounds of sea trials, including one with the Navy's Board of Inspection and Survey, before delivery later this month. Minnesota is anticipated to deliver approximately 11 months ahead of its contracted delivery date.

"This submarine is the result of a lot of hard work by the shipbuilders here at Newport News, our teammates at Electric Boat, and the overall Navy organizational structure, including NAVSEA, SUPSHIP and ship's force personnel," said Jim Hughes, NNS' vice president of submarines and fleet support. "It is incredibly gratifying for all of us to see this magnificent vessel operate so well during her first at-sea period. Minnesota clearly carries on the Virginia-class tradition of continuous cost and schedule improvement while also raising the bar on operational readiness and capability."

Minnesota, named to honor the state's residents and their continued support of the U.S. military, is the last of the block II Virginia-class submarines and is in the final stages of construction and testing at NNS.
HII explains that construction began in February 2008, and the keel was authenticated in May 2011. The boat was christened Oct. 27, 2012.

A video accompanying this release is available at http://media.globenewswire.com/cache/14858/file/19528.wmv