Rebuilding the Submersible 'Alvin'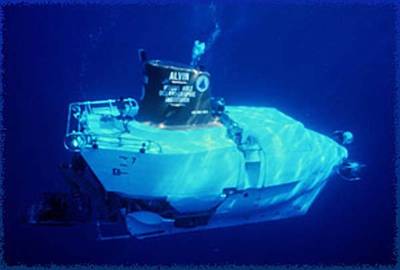 'Alvin', the U.S. science community's only human-occupied submersible dedicated to deep-sea research is getting a makeover.
The improvements include a new personnel sphere, updated command-and-control systems, enhanced lighting and high-definition imaging systems, new syntactic foam to provide buoyancy, and more and larger viewports, or windows.

The centerpiece is a larger personnel sphere with improved interior design to enhance the comfort of pilots and researchers who will occupy it. The titanium sphere is also designed to withstand pressure at depths of 6.5 kilometers (4 miles), with the eventual goal of allowing Alvin to dive beyond its current 4.5-kilometer (2.8-mile) diving capacity.

Now in the final stages of the first phase of the upgrade, the iconic sub is being painstakingly reassembled, piece by piece, by a one-of-a-kind team of engineers, technicians, and pilots at Woods Hole Oceanographic Institution (WHOI). They also carefully inspect and test each component to ensure its reliability and the safety of those who will use to sub to explore the depths.

Alvin is owned by the U.S. Navy and operated by WHOI. The current upgrade has been funded largely by the National Science Foundation, with support from private donations to WHOI.