New Subsea 220Vac LED Light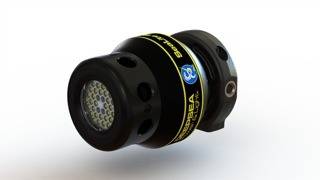 DeepSea Power & Light® announces its new 220Vac SeaLite® Sphere, extending the range of input voltages available for the subsea market.

SeaLite Sphere, the perfect LED replacement for Halogen lights, previously covered both low (10-36Vdc) and high voltages (120V) in AC and DC. This powerful, dimmable, and compact LED light is now available for 220-275Vac (50/60Hz) and 275-385Vdc input as well.

The SeaLite Sphere family of lights continues to combine the latest LED technologies with cutting edge engineering innovations. John Sanderson, Director of Product Development at DeepSea Power & Light, states, "The Sealite Sphere light is five times as bright as a comparable Halogen light, while consuming 80% less power and lasting about 60 times longer".

The SeaLite Sphere uses the same connector choices, mounting bracket, input voltages, and easy dimming options that have been used with the Halogen Multi SeaLite family of lights for many years. The LED SeaLite Sphere successfully operates around the world, from splash zones to depths of 6000 meters and beyond.

DeepSea Power & Light is a U.S. Company with 30 years of experience manufacturing underwater lights, cameras, batteries, and lasers for deep diving submersibles, ROVs, AUVs, offshore oil, and commercial divers.