Kongsberg Rename Crane Simulator Subsidiary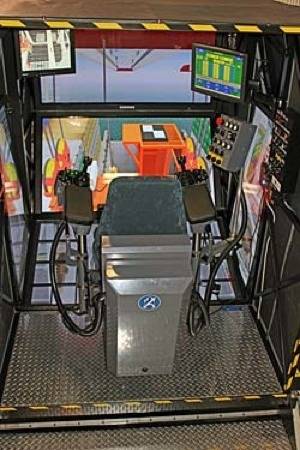 Kongsberg Maritime has officially renamed GlobalSim Inc., its wholly owned on-shore and offshore crane simulator subsidiary, to Kongsberg GlobalSim Inc. The name change is part of GlobalSim's on-going incorporation into Kongsberg Maritime's corporate structure.
Acquired by Kongsberg Maritime in 2008, Kongsberg GlobalSim, Inc. is a world leader in the development of advanced simulation training systems. Based in Salt Lake City, Utah, the company has delivered training systems for equipment operators in the maritime, construction, offshore, intermodal, military, and mining industries throughout the world. With a focus on customer-guided customization, Kongsberg GlobalSim has helped its customers significantly advance their training programs through simulation.
"We are excited for what this name change represents," says Scott Huntsman, President of Kongsberg GlobalSim. "KONGSBERG is a highly respected brand worldwide and to have that name on our products indicates our continued commitment to excellence."

"With Kongsberg GlobalSim now fully entrenched in the corporate structure we can offer even more value by bringing its unique approach to on-shore and offshore crane simulation into the Full Picture," adds Paal Aamaas, Vice President, Kongsberg Maritime Simulation. "Within simulation, the Full Picture approach ensures that our customers can offer integrated simulation training across navigation, automation and crane operation, providing benefits in safety, efficiency and preparedness for critical missions."

www.km.kongsberg.com/globalsim