Ocean Trade Successfully Transports Another Yacht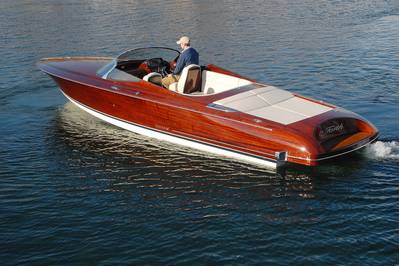 Ocean Trade Lines orchestrates transport of another high-valued custom-made tender boat.
Ocean Trade Lines, a well-known marine transportation company that specializes in worldwide boat shipping and yacht shipping announced today that it has successfully orchestrated the transport of a high-valued yacht tender boat built by Van Dam Custom Boats of Boyne City, MI. The custom-made boat was safely transported from Michigan to St. Maarten and arrived on January 8, 2013.
The beautifully-crafted yacht tender, TT Faith is just one of many custom-made boats built by Van Dam Custom Boats in Michigan. Since 1977, Van Dam Boats have been designing and building some of the world's finest wooden boats. They are so confident in the quality of their vessels they even back them with a lifetime guarantee. Van Dam Custom Boats is a company with integrity, the type of company that Ocean Trade Lines is proud to extend its premier services to.