MN 100: Superior-Lidgerwood-Mundy Corporation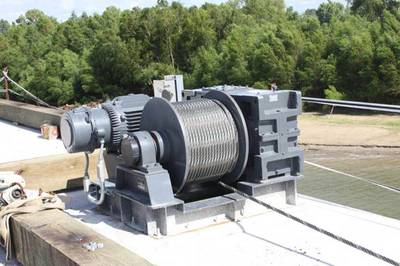 302 Grand Avenue
Superior, Wisconsin 54880
E-mail: [email protected]
Website: lidgerwood.com
President: Kent Phillips
Number of employees: 35

The Company:
With more than 150 years of experience, Superior-Lidgerwood-Mundy (SLM) is a leading U.S. company in the design, manufacture and service of marine deck equipment, dock equipment, and other machinery. The company's roots reach back to the founding of its parent company, Lidgerwood Manufacturing, in 1873, which went on to purchase Superior Iron Works (Est. 1895) and Mundy Hoisting (Est. 1879) to form what is now the SLM Corp.

The Case:
SLM's products include winches, capstans, hoists, car pullers, barge haul systems and in-haul systems. Customers include the U.S. Navy, Army Corps of Engineers, Coast Guard, foreign militaries, commercial shipyards and operators. While its standard offerings give a wide variety of options and assemblies, SLM also specializes in custom design, manufacturing and testing of winches and hoist equipment. SLM supports all of its equipment with service, repair and refurbishment.


(As published in the August 2014 edition of Marine News - http://magazines.marinelink.com/Magazines/MaritimeNews)