Caribbean Cruise Video Aboard Delta Marine Superyacht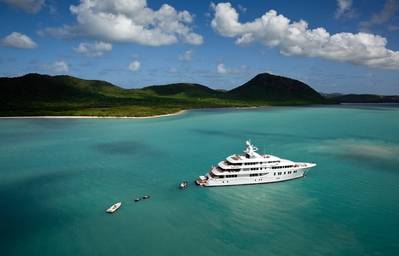 Seattle-based, Delta Marine, has released a stunning video from Superyacht Media that gives a taste for a few minutes of a day in the good life aboard their superyacht INVICTUS in the deep blue waters off the island of Antigua.
According to Delta Marine, few things in life provide the deep personal satisfaction of owning something as masterfully designed—as truly individual—as a Delta yacht. The finely polished rare woods. The marvelous cabinetry. The innovative engineering that blends breathtaking beauty and high performance.
Delta Marine builds, refits and repairs yachts of all descriptions in their hi-tech 18-acre shipyard located between downtown Seattle and Seattle-Tacoma International Airport; the INVICTUS is a product of that facility.
The Caribbean video of superyacht INVICTUS is to be found at:
http://www.youtube.com/watch?v=36aX0dUmiEo&feature=youtu.be

www.deltamarine.com