Malta's First Superyacht Crew Agency Open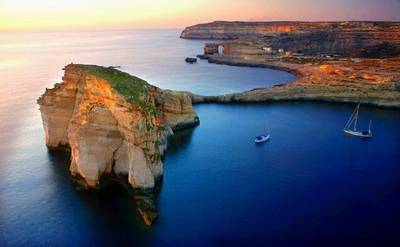 The best superyacht crew don't hand out dog-eared CVs at boat shows – they register with the industry's finest recruitment agencies to find their next job for them.
Superyacht hot-spot Malta has just opened its very first crew recruitment agency, housed within existing yacht service company Vella Marine Malta.

Captain Edwin Vella from the family-run Vella Marine Malta said, "We already have a very reputable shipping and yacht services company here at Vella Marine. As a superyacht captain myself, and with regular contact with so many other captains, crew and owners, it made sense to introduce recruitment services to our portfolio of superyacht services, too.

"Now, we can help with everything from fuel, customs clearance and refit management to a complete crew recruitment service. This has been lacking in Malta until now, and with our extensive network of high-calibre international clients, we hope that 2013 proves to be a fantastic opening year for this new sector of our business."

Kerry O'Neill is marketing executive with Yachting Pages, the superyacht industry's leading print directory and online search engine. Kerry said, "We are thrilled that Vella Marine Malta has chosen to reach out to the superyacht world with our help.

"We're confident that plenty of superyacht crew in the region and internationally will choose to seek their next superyacht position through Captain Edwin and Vella Marine Malta – and that many captains in turn will come to him for advice and crew recommendations.