TMA Names Greg Cox 'Supporter of the Year'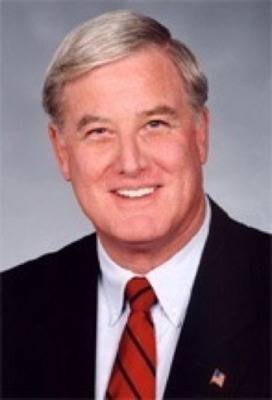 'Blue Champion' Chairman Greg Cox of the San Diego County Board of Supervisors has been a member of the San Diego County Board of Supervisors since 1995 and on September 9, 2013 was appointed to serve on the California Coastal Commission. The Maritime Alliance (TMA) explains the choice:

Over the last 7 years The Maritime Alliance has briefed dozens of elected and appointed officials about Blue Tech and the Blue Economy. Every so often we encounter folks who just get it -- they immediately recognize the economic and social value of maritime to the region and the nation. And then we meet officials like Greg Cox who don't just get it, they take up the cause and become "Blue Champions".

Supervisor Cox helped launch Project Clean Water, the most comprehensive attack on stormwater pollution in regional history. Recently, Supervisor Cox worked with environmental groups and all the coastal cities in the County on a regional effort to protect and preserve a program that monitors water quality in our region's beaches, bays and waterways.

He has been a longtime supporter of the working waterfront and maritime industry and has called for development of our "Blue Economy" to create more jobs and economic opportunities in our maritime industry. He has advocated to make San Diego County a leader in marine spatial planning to better plan for the future of our valuable coastal waters.

Greg Cox has also been a fierce defender of preserving public access to our beaches and coastline. He has guided the effort to complete the Bayshore Bikeway, a 24-mile dedicated bike path around San Diego Bay. He is spearheading efforts to make San Diego County the first in the state to complete its portion of the California Coastal Trail.