Svanehøj Opens Office in Japan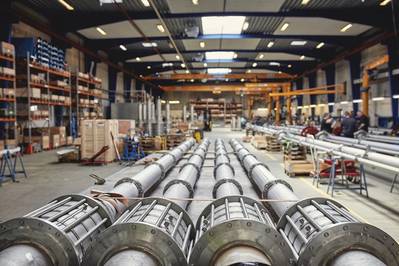 Pump manufacturer Svanehøj is moving closer to a growing customer base in East Asia.
The growth of LNG as a fuel opens the door to a huge market for pump manufacturer Svanehøj Group, which is behind the brands Svanehøj, Hamworthy Pumps, Eureka and Dolphin. This year, the company, headquartered in Aalborg, Denmark, expects to quadruple sales of its Svanehøj ECA Fuel Pump for LNG, Ethane and Methanol – and sets goal for a further doubling in 2020.
Svanehøj supplies several of the largest shipyards in the region, including Korean Samsung Heavy Industries (SHI), who placed a massive order for 48 Svanehøj pumps for three new VLECs (Very Large Ethane Carriers) earlier this year.
Svanehøj has appointed Jens Peter Lund to lead the new office in Kobe, changing his title from International Sales Manager to Sales Director, Asia. Jens Peter Lund has serviced the Asian markets for many years from the headquarters in Denmark, but he has now settled in Japan to get closer to the customers.