Victor Technologies' Student Welding Contests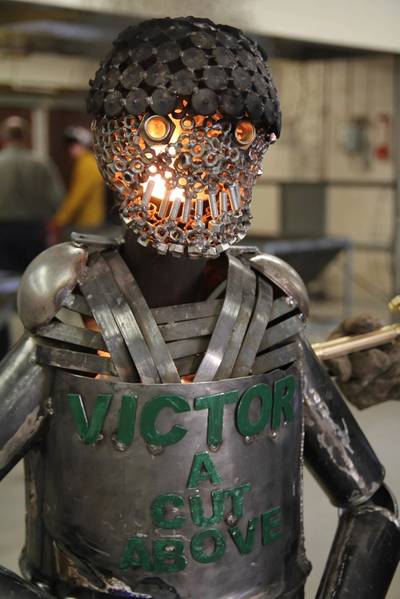 Victor Technologies has informed of its 2014 Student Cutting and Welding contest, which offers students cash prizes. Even better, schools associated with student winners will each receive an equipment package valued at more than $4,000.

Victor Technologies will award more than $30,000 in equipment and cash prizes as part of its 2014 "A Cut Above" student contest. The contest is open to students in cutting, welding and related programs (e.g., Ag Mechanics) at secondary and post-secondary schools.
Three beginner students will each win $250 by submitting a 500-word essay that the judges deem to best support the contest theme.

Judges will also choose three advanced student winning teams, and each member of the winning team wins $500; advanced students will submit a team metal fabrication project that incorporates an oxy-fuel, air-fuel or plasma cutting process.

urther, the each of the schools associated with the winners at their time of entry will receive the following prize package, valued at more than $4,000:

• One (1) Victor® Medalist 250Medium Duty Cutting System
• One (1) Victor Thermal Dynamics®Cutmaster 42 Air Plasma Cutting Outfit
• One (1) Tweco Fabricator® 211i3-in-1 Stick-MIG-TIG Welding Machine Kit
• Two (2) Tweco®4-sensor auto-darkening welding helmets

Victor Technologies adds that entries are accepted now through October 31, 2014, with rules and entry forms available at www.victortechnologies.com/acutabove.

Contests are open to individuals with a passion for cutting and welding who are residents of the United States or Canada (excluding Quebec). Offer/participation void where prohibited or restricted by law. No purchase necessary for entry.

Pictured: This Halloween-worthy "Victor Man" sculpture won one of the three team awards in the 2013 Victor Technologies 'A Cut Above' contest.

About Victor Technologies
Headquartered in St. Louis, Missouri, Victor Technologies provides superior solutions 
for cutting, gas control and specialty welding equipment under a number of well-know brand names.

www.victortechnologies.com