Larry Rigdon Joins Terresolve Technologies Ltd.'s Board of Directors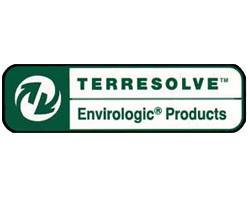 Former Rigdon Marine CEO and Founder Elected To Board of Leading Biodegradable Lubricants and Functional Fluids Producer

Mentor, OH, March 31, 2011 – Terresolve Technologies, Ltd. today announced that Larry Rigdon, founder and former CEO of the Rigdon Marine Corporation, has joined the company's board of directors. Rigdon, a former executive vice president of Tidewater, Inc., also sits on the board of the National Ocean Industries Association.

"Larry's very broad business experience will be a real asset to Terresolve," said Mark Miller, the company's CEO. "He has done some amazing things including raising significant venture capital and growing and running a business worth several hundred million dollars. His experience in the marine industry, which is one of our target markets, will prove invaluable. We are privileged to work with someone of his caliber."

Rigdon founded the Houston-based Rigdon Marine Corporation in 2002 and served as its CEO and Chairman until retiring from the company in 2008. The company, now a subsidiary of Gulfmark Offshore, Inc., provides offshore marine services and operates deepwater platform supply, fast supply vessels, and crewboats. While at the helm of the corporation, Rigdon raised the capital to fund over 20 vessels and employed over 300 people. Prior to being sold in 2008, Rigdon Marine saw annual revenues of nearly $100 million.

"I am excited to be working with Terresolve," Rigdon said. "The company has a great team and a terrific array of products. Before agreeing to sit on the board, I thoroughly vetted the company, its management team and products. I'm impressed with what Terresolve has done so far and hope that I can help the company to continue to grow."

From 1992 to 2008, Rigdon served as an executive vice president of Tidewater, Inc., and was responsible for up to $460 million in annual revenues. Rigdon is a CPA and a graduate of Harvard University's Graduate School of Business Advancement Program and Truman State University.

With more than 50 different applications, the Terresolve EnviroLogic® brand offers a wide variety of biodegradable products, from hydraulic fluids and gear oils to farm fluids and engine oils that have been tested and proven in the world's toughest environments. Terresolve serves the offshore marine, marine transport, clean energy, fleet, and turf/golf course maintenance markets.
Source: Terresolve Technologies