Liverpool Container Terminal Drives Technology Upgrade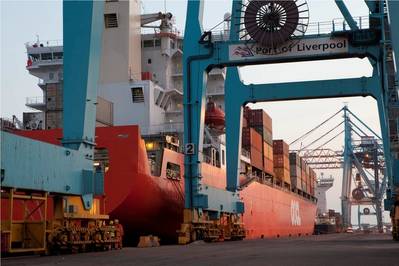 The development of a £300 million container terminal in Liverpool (U.K.) is driving a major technology investment by Britain's second largest ports group. Peel Ports is introducing the Navis N4 terminal operation system – acclaimed as the gold standard in global container management – at eight sites in the U.K. and Ireland.

The upgrade is being driven by Liverpool2 – a new container hub for the U.K. and Ireland which will serve as the enabling platform from which the group will standardise and centralise its terminal operation systems.

When open in 2015, Liverpool2's eight Megamax ship-to-shore cranes and fleet of semi-automated CRMG yard cranes, allied with the Navis system, will make it one of the most efficient and modern terminals in Northern Europe, with the capacity to handle two 13,500 TEU vessels from Asia, Europe, the Middle East or the Americas simultaneously.

David Huck, Port Director at Peel Ports, said, "We operate in an increasingly competitive market and understand that in order to continue growing our business, we need to continue to invest in our customers. Full integration of the terminal operating technology is an essential part of this process".

"We want to use Liverpool2 as an opportunity to drive further change across the business. The terminal will enable Peel Ports to clearly demonstrate best in class port and logistics solutions, and the Navis N4 system will help us to do that."

The Navis system will first be installed at the Royal Seaforth Container Terminal at Port of Liverpool, close to where Liverpool2 is currently under construction. It will then be rolled out to other Peel terminals by 2016.

The N4 technology will replace the current SPARCS 3.7 and other in-house systems at each of the terminals, and dedicated internal and external teams will be put in place to manage the implementation process.

N4 is Navis' latest generation terminal operating system and gives terminal operators a flexible and scalable platform which can be manage single or multiple terminals from one central location.

Peel Ports handles 65 million metric tons of cargo and 26,000 vessel movements per year across the U.K. In terms of container market the group currently handles 1.2 million TEU per annum and expects volumes to grow to 2.3million TEU over the next five years.