Merus Technology for VOS Paradise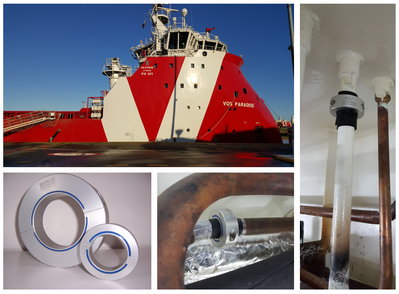 Vroon Offshore Service B.V., an international shipping company with a fleet of approximately 90 offshore vessels, has again trusted in Merus technology, commissioning Pronomar to install four Merus rings on platform supply vessel VOS Paradise this week after sister ship
VOS Pace
was equipped with this technology at the end of 2015.
Other sister ships VOS Sympathy, VOS Sweet and VOS Shine have also been equipped with Merus technology.
On the VOS Paradise the Merus technology now protects the domestic water system including the calorifier and the warm water lines against the growth of deposits, such as lime scale, rust and biofouling.