Telaurus se@COMM Now Broadband Enabled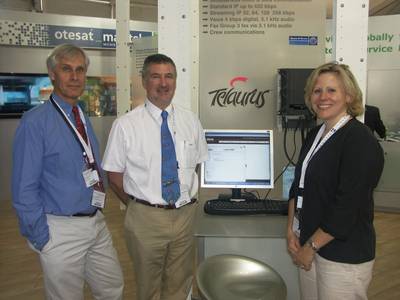 Telaurus Communications launched its new Broadband Enabled version of se@COMM service with demonstrations on the Otesat-Maritel stand at the Posidonia exhibition in
This Broadband solution will allow captains and crews to access the internet and all the se@COMM features over any IP based satellite terminal while continuing with, simplicity of use, near real-time communications and vessel side live display of traffic and cost while using the internet.
Using similar filters as their current se@COMM email accounts, the Telaurus Broadband solution allows Captains and Office Staff to manage all control features on the vessel or via the Telaurus web based Ship Management Tool (SMT) and monitor shipboard usage. Unauthorised or unaccounted usage and access to the internet is managed and prevented by se@COMM using propriety firewalls.
The Broadband enabled se@COMM, with direct access for both captain and crew, will still feature all the functionality that has made the Telaurus service so popular including efficient mail and file transfer services, instant availability of features such as Forms, SMS and AFT and full access to detailed log records of all traffic.