Alaska LNG Project Chooses Terminal Location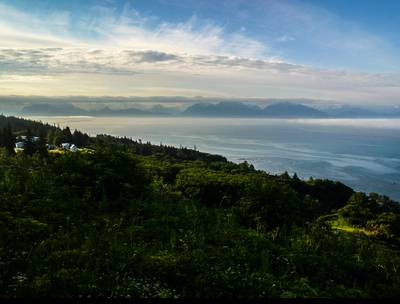 ExxonMobil , BP, ConocoPhillips and TransCanada have selected a site in the Nikiski area on the Kenai Peninsula as the lead site for the proposed Alaska LNG project's natural gas liquefaction plant and terminal.
The consortium states that more than 20 locations were evaluated based on conditions related to the environment, socioeconomics, cost, and other project and technical issues.

"This is a step forward for the Alaska LNG project and shows continued progress toward building Alaska's energy future," said Steve Butt, senior project manager. "The work that we have put into the site selection process gives us confidence that the Nikiski site is the lead location for the LNG plant and terminal. The Nikiski site also results in a pipeline route that provides an access opportunity to North Slope natural gas by the major population centers in Fairbanks, Mat-Su Valley, Anchorage and the Kenai Peninsula."

A number of engineering, technical, regulatory, fiscal, commercial and permitting issues still need to be resolved as work on the potential $45-65+ billion project progresses. While Nikiski is the lead site, the project team continues to consider other secondary locations. Pipeline routing definition work also continues based on the project summer field work activities, which will be extended south of Livengood.

The companies are continuing to refine the agreed project concept that includes a gas treatment plant located on the North Slope, an 800-mile, 42-inch pipeline with up to eight compression stations and at least five off-take points for in-state gas delivery, and a liquefaction plant and terminal. The teams are currently preparing for more detailed engineering and design work, consistent with previously released plan phases.