Gulf of Thailand Oil Spill Nears Beaches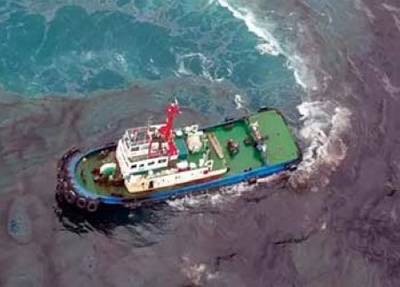 Oil leakage from a PTT Global Chemical (PTTGC) pipeline has grown and spread to Koh Samet's Phrao Bay in the eastern province of Rayong, within 600 metres of one of Thailand's most popular tourist beaches, reports MCOT.
By 10pm, Sunday night, 600 metres of Phrao Bay beach was oil-covered, with an oil slick 20-30 cm thick floating some 20 metres from the beach. At about 200 metres from shore, a thinner film of oil spread around the bay.

The oil slick developed Saturday morning when approximately 50 tonnes (50,000 litres) of crude oil leaked from a PTTGC pipeline, spilling into the sea off Rayong, some 20 kilometres southeast of the Map Ta Phut industrial estate.
According to MCOT, tourists began leaving Phrao Bay early as they could not swim due to the spill.
Source: MCOT