Thrustmaster, DOEN Ink Deal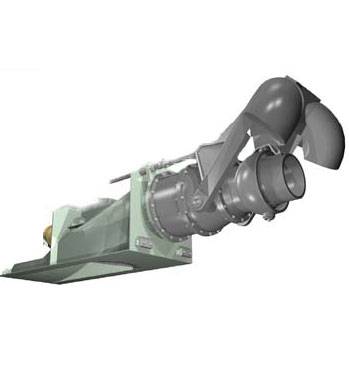 Thrustmaster announced an agreement with DOEN which it says makes it the only U.S.-based manufacturer of commercial waterjets for marine propulsion. DOEN is an Australian-based designer and manufacturer of waterjet propulsion systems, one of five marine waterjet manufactures in the world building waterjets up to 5,364 hp (4,000 kW). Thrustmaster has introduced two new models to the DOEN waterjet product lineup: the 400/450 series Thrustmaster DOEN waterjets will extend the power range 8,582 hp (6,400 kW) to accommodate vessels over +45m with stainless steel jets using DOEN's axial flow design. Thrustmaster's agreement with DOEN enables Thrustmaster waterjets to be sold in Europe, North America and South America. The Thrustmaster DOEN waterjet lineup includes:
• 100 Series: available in seven model sizes ranging from 134 hp to 900 hp (100kW to 900kW) to
accommodate vessels from 6m up to 20m.
• 200 Series: available in four model sizes ranging from 536 hp to 3,352 hp (400kW to 2,500kW) to accommodate vessels from 15m up to 45m.
• 300 Series: available in two model sizes ranging from 1,743 hp to 5,364 hp (1,300kW to 4,000kW) to accommo-
date vessels from 30m up to 60m.
• 400/450 Series: available in two model sizes up 8,582hp (6,400kW) to accommodate large vessels with a complete range of electronic controls with joystick docking.

(As published in the July 2014 edition of Maritime Reporter & Engineering News - http://magazines.marinelink.com/Magazines/MaritimeReporter)