Tidewater Elects Industry Notable, Robert L. Potter, to Board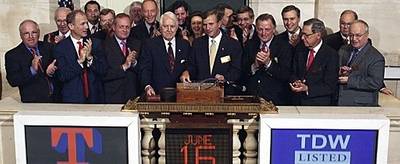 OSV fleet owners Tidewater have elected the recently retired President of FMC Technologies, Robert L. Potter to join its Board of Directors for a term beginning December 1, 2013 and expiring in July 2014.
Robert L. Potter will retire from his position as President of FMC Technologies, Inc. on November 30, 2013, a position he has held since August 2012, following 40 years of service with the company. Mr. Potter joined FMC Technologies in 1973 after his graduation from Rice University. He served in a number of sales management and operations management roles prior to his appointment in 2001 as Vice President of Energy Processing.
Mr. Potter is a former chairman of the Petroleum Equipment Suppliers Association and currently serves on the board of directors. He is a member of the National Ocean Industries Association and the American Petroleum Institute. Mr. Potter also serves on the advisory board of Spindletop Charities and is a member of the Council of Overseers for the Jones Graduate School of Business at Rice University.

Tidewater is a leading provider of Offshore Service Vessels (OSVs) to the global energy industry.