Russian, German, Natural Gas Majors Put Heads Together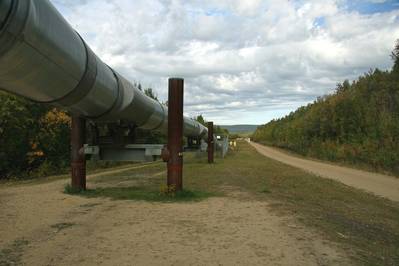 Gazprom inform that Amsterdam hosted the annual meetings of the Co-ordinating Committee for Strategic Cooperation and the Co-ordination Committee for Sci-Tech Collaboration between Russia's Gazprom and Germany's Gasunie. Key areas of strategic co-operation were identified as follows:

The joint implementation of new infrastructure projects, including the possible expansion of the Nord Stream gas pipeline, was to be regarded as one of the essential elements for securing reliable gas supply to European consumers.

Another key area of strategic co-operation between Gazprom and Gasunie is liquefied natural gas (LNG), including small-scale LNG projects. Further collaboration in this area will provide for diversifying hydrocarbon supply routes to Europe as well as for using natural gas in land and marine vehicles as an eco-friendly alternative to conventional fuels.

The parties emphasized their long-term strategic nature of co-operation in developing gas transportation infrastructure, underground gas storage, energy efficiency, innovative technologies, environmental protection, 'green gas'-related projects.

The meeting participants visited the Gate LNG-terminal in Rotterdam – the first one in the Netherlands to receive, store and subsequently distribute LNG via land and marine vehicles.

Background
Gasunie is a European gas infrastructure company, whose network ranks among the largest high pressure gas pipeline grids in Europe with the total annual gas throughput of approximately 125 billion cubic meters. Gasunie's network consists of over 15,000 kilometers of pipeline in the Netherlands and northern Germany and approximately 1,300 gas receiving stations.

In 2013 Gazprom supplied 2.13 billion cubic meters of natural gas to the Netherlands.