IP68 "Scroll and Roll" Trackballs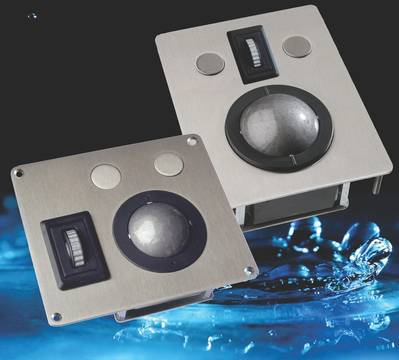 NSI announced its latest development, a waterproof trackball range with integrated IP68 scroll wheel.


A whole new trackball range, the "scroll and roll" range is available in 8 different executions. This series is IP68 waterproof, uses the latest generation of laser trackballs and integrates a scroll wheel with click function.


The laser trackball has a removable top ring for easy cleaning, decontamination and maintenance - ensuring continued optimum performance and operation under the harshest of conditions. The use of stainless steel for the various parts ensures the best resistance in salty or greasy environments.


The "scroll and roll" range is available with 38 mm (type MTSX38) in a compact design or with large 50 mm (type LTSX50) laser trackball. Both panel mount types are available with studs or with holes (for countersunk M4 screw). Furthermore you can choose either a blank or matt blackened carrier plate.


A silicone sponge gasket is included with the module to ensure adequate sealing into the customers' panel or console and a cover plate on the rear side protects the components. This series is directly plug compatible to PS/2 or USB ports and offers very straight forward mounting and integration.