South Africa's New Training Ship in London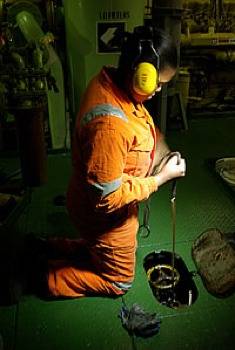 South Africa signalled a major drive to develop its maritime sector as Training Ship 'S.A Agulhas' arrived in London.

The training ship is an ice-classed converted polar research vessel, but carries the same name, S.A. Agulhas as before. 'It is time for Africa to step forward and take its place among the nations of the world as a supplier of maritime expertise,' said the chief executive of the South African Maritime Safety Authority (SAMSA), Commander Tsietsi Mokhele.

The converted 6,132 gt polar research and supply vessel came into service in its new role in spring 2012 to spearhead an ambitious plan to boost South African seafarer numbers and to develop the nation's maritime industries through such measures as a tonnage tax scheme.

Carrying 62 cadets, the ship had left Cape Town in November, making calls to Namibia, Ghana and the Ivory Coast along the way.
Andy MacLennan, chief executive of the South African Maritime Training Academy (SAMTRA) — which manages the cadets' training programme — said the ship provided an ideal 'proving ground' for the trainees.

Although S.A. Agulhas receives government support towards the £4.35m a year running costs, the vessel is intended to operate on a commercial basis as well. The visit to London was linked to a charter for the Trans Antarctic Winter Traverse (TAWT) Trust and while in the port S.A. Agulhas loaded equipment and supplies to support the Coldest Journey on Earth expedition.