ZF Marine Transmissions for USCG FRC's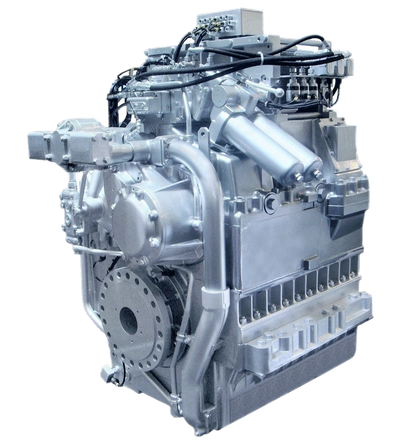 ZF Marine transmissions in the US Coast Guard FRC vessels, the latest in a long history.
ZF Marine announced their involvement with the US Coast Guard FRC project. On April 14th 2012 the USCG vessel Bernard C. Webber, first of the new 154' Sentinel Class Fast Response Cutters (FRC), was commissioned at Coast Guard Sector Miami in Miami Beach, FL. ZF Marine is a proud partner in the FRC program, providing two ZF 23560C Marine Transmissions for each vessel. With a patrol boat or light duty rating well in excess of 4300 kW @ 2100 rpm, these robust transmissions will support the vital service role that the new FRC vessels play in the US Coast Guard's vigilant service to the nation.

The ZF 23560C is only the latest in a long line of ZF Marine transmissions that have served the US Coast Guard faithfully over the last 27 years. The first ZF Marine transmissions were installed in the 110' Island Class patrol vessels back in 1985. Since then, ZF Marine has supplied transmissions to the US Coast Guard for nearly 10 more vessel applications. Today more than 200 US Coast Guard boats and cutters are sailing with ZF Marine transmissions.

"The US Coast Guard's continuing partnership with ZF Marine is a testament to the strength of our product" said Wolfgang Schmid, President and General Manager, ZF Marine LLC. "Some of the original transmissions supplied to the Coast Guard are still in service today". ZF Marine's Service organization recently completed a five year remanufacturing program with the USCG to rebuild and return to active service BW 755-1 and BW-1500 Model Marine Transmissions, some of which have over 30,000 operating hours and still serve actively today.