Transneft Worried Ukraine Will Take its Hungary Pipeline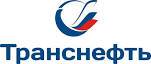 Russia's oil pipeline monopoly Transneft said it was worried Ukraine may take control of its oil product pipeline to Hungary.


A row over ownership of the pipeline has flared amid the deepest East-West rift since the end of the Cold War, over Russia's annexation of Ukraine's Crimea peninsula last month.


Transneft said in a statement on its website Ukraine's courts have been considering a claim by the general prosecutor's office to transfer control over the pipeline, which shipped some 1.7 million tonnes (over 30,000 barrels per day) of oil products last year, to the state.


In 2013, the pipeline carried 925,000 tonnes of oil products, mainly diesel, for Ukraine's domestic market, pipeline, while 815,000 tonnes were shipped to Hungary.


Ukraine is not a key transit route for Russian oil exports to Europe, unlike shipments of natural gas. Russia mainly exports oil by ship.


Transneft said a regional court in the western city of Rivne would resume a hearing on the case on Friday.
(Reporting by Vladimir Soldatkin, editing by Nigel Stephenson)