Latest Transocean Offshore Rig Status Report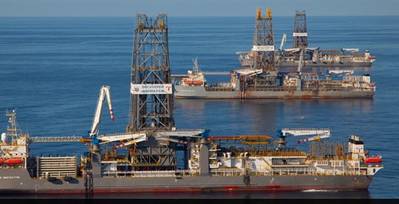 Transocean's latest comprehensive Fleet Status Report provides the current status and contract information for the company's entire fleet of offshore drilling rigs. The total value of new contracts since the December 18, 2013 Fleet Update Summary is approximately $48 million. In additon:
GSF Arctic III - Awarded a two-well contract in the U.K. sector of the North Sea at a dayrate of $410,000 ($48 million estimated backlog). The rig's prior dayrate was $339,000.


Sedco Energy and Transocean Marianas, ultra-deepwater and deepwater floaters, respectively, are idle.


Estimated 2013 out-of-service time increased by a net 25 days; estimated 2014 out-of-service time increased by a net two days.


The high-specification jackup, GSF Monitor, is held for sale; the rig was previously idle.

About Transocean


Transocean is a leading international provider of offshore contract drilling services for oil and gas wells. The company specializes in technically demanding sectors of the global offshore drilling business with a particular focus on deepwater and harsh environment drilling services, and believes that it operates one of the most versatile offshore drilling fleets in the world.

www.deepwater.com